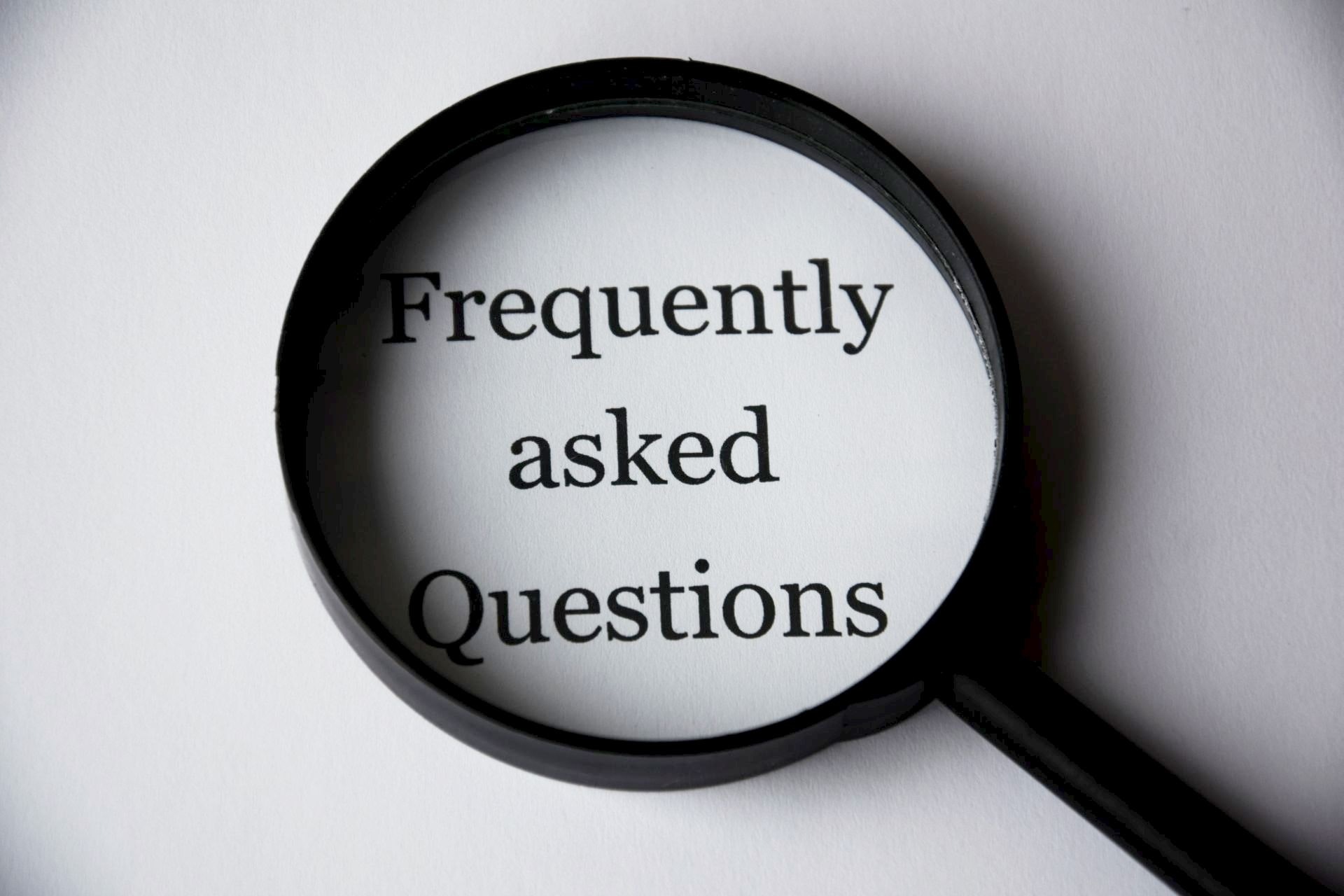 Please explore the information below for commonly asked questions regarding therapy in general and questions about our services at LWC Counseling.  Can't find what you're looking for?  Feel free to email us at info@lwccounseling.com or call now at 203-470-5028 to schedule your free 15-minute consultation!
Is Therapy Worth It?
Is your health worth it?  When we or our children are sick (physically), we do not think twice about making a doctor's appointment and taking the appropriate medication for our medical health.  The same should be true for our mental health.  Your body and mind go hand-in-hand.  When you are not feeling well physically, it can effect your mentality.  On the other hand, when you are not feeling well mentally, it can effect you physically.
At LWC Counseling, we strongly believe that you deserve to care for your health, wholeheartedly.  In our professions, we are often awarded "sick" days; but, most of the time, this sick time is defined as a physical illness.  Unfortunately, it is uncommon to be awarded "mental health" days where individuals can address and treat mental illness with the same intention.  When your mental health is underestimated, mental illness is untreated, which may impact your life in every aspect–making it increasingly difficult to recover and return to normal daily functioning.
The length of treatment rests on the severity of the mental health issue; but, regardless of severity or urgency, it is imperative to treat one's mind at the same level as one's body.
What Types of Challenges Do You Work With?
At LWC Counseling, we work with individuals facing a variety of challenges – we encourage you to call us directly to discuss your unique needs.
Who Do You NOT See in Therapy?
LWC Counseling does not see violent individuals, court-ordered individuals, individuals who are sexual offenders or perpetrators, or individuals who are seeking medication remediation.  Presently, LWC Counseling does not employ an APRN or M.D. to prescribe medications; however, we are more than happy to coordinate your care with your prescribing provider.
Do You See Children or Adolescents? If So, What Ages?
Yes!  At LWC Counseling, we specialize in working with children ages 3-12, adolescents 13-18, and young adults who are preparing for, and adjusting to, the "real world."
How Is Child Therapy Conducted?
At LWC Counseling, we utilize a variety of play-based treatments and modalities including sand tray, expressive arts, and play therapy for children of all ages.  We also employ strengths-based and solution-focused therapies as well as cognitive behavioral therapy (CBT).  With all families, child therapists provide parent consultation and involvement during sessions.  The level of parental involvement in child therapy sessions depends on the presenting issue(s).  More information is available within the child and adolescent therapy pages under "Services."
What Should I Expect in My First Session?
First, take a deep breath…..Your first session may seem scary, but your therapist is there to welcome you with empathy and an encouraging, nonjudgmental ear.  During your first session at LWC Counseling (aka the intake session), the therapist aims to gain a thorough understanding of your presenting problems and any relevant personal history that may be contributing to these difficulties.  Given an accurate and in-depth understanding, the therapist is able to provide the most effective treatment.  The first session gives you an opportunity to express what goals you would like to accomplish in therapy.  In addition, the therapist will answer any questions you may have about the process.
The very first session is different than any other session in that we have a lot of information/paperwork to gather from you.  To ensure that you have been made aware of what treatment entails and understand our privacy policies, we discuss how that information and your records are kept confidential.  After the first session, there will be little to no additional paperwork for you.  By filling out your paperwork ahead of your first session, you will be able to spend more valuable time in person speaking to, and connecting with, your therapist, giving you both more time to get to know each other.
What Should I Expect in the First Session for My Child?
A child therapist will meet with the child's parents or legal guardians during the first session, prior to meeting the child.  During this time, parents are able to freely discuss the presenting issue, background information about the child, as well as go over the necessary paperwork and policies.  It is not uncommon for the therapist to meet with the parent(s) more than once before the child attends therapy.
What Does Confidentiality Mean? What Are the Limits of Confidentiality?
Confidentiality is the privileged information between client and therapist.  In short, what you say in therapy, stays in therapy and remains confidential.  Confidentiality is only broken if you threaten to harm yourself or others, suspected elder abuse or child abuse, or if records are subpoenaed by a judge (not a lawyer).
What Are the Limits of Confidentiality with Children?
The same confidentiality limitations that apply to adult clients also apply to child clients.  In therapy, as a parent, you have the right to know of your child's safety at all times and any information pertaining to harm will be reported accordingly.  On the other hand, we feel strongly that children are best able to open up during therapy when they feel that they can freely discuss their challenges without everything being relayed to their parents.
That being said, child therapists are not "secret keepers," they are healers.  Any sensitive information (other than harmful) shared in therapy will be processed with the child in hopes that he or she will gain the insight and skills to share with their loved ones.  In the end, the decision to share ultimately lies with the child, the client.
What if the Other Parent Won't Consent to Treatment for My Child?
In order to authorize mental health treatment for your child, you must have either sole or joint legal custody of your child.  Please be aware that it is our policy to obtain written/signed consent for treatment from all legal guardians before treating children in therapy.  Unless there are truly exceptional circumstances, we believe it is important that all parents have equity in the decision making process for their child, including mental health services.
Throughout the course of treatment, your child's therapist will be in equal contact with both parents who share legal custody of the child being seen for counseling and will offer and encourage opportunities for both parents to participate in parent consultations throughout the process.
Do You Go To Court or Do Custody Evaluations?
Your therapist's role with clients and families is strictly to provide treatment.  We do not participate in any court related matter that clients may be a party to at any time either during treatment or after termination of services.  This policy is to preserve the integrity of the therapeutic process and relationship with you and/or your child(ren).
My Whole Family Needs Therapy. Should We Do Individual Therapy or Family Therapy?
At LWC Counseling, we view families as systems and study how each person has an effect on the other.  Initially, we may like to meet with all of you together.  Afterwards, we can decide on the best course of action to resolve your concerns.  This may include some individual work as well as continuing with family sessions.
Why Shouldn't I Just Take Medication?
Medication alone cannot solve all issues.  Medication treats symptoms by creating an equilibrium in one's brain chemistry.  Therapy is designed to explore the root of the issue, dig deep into your behavior, and teach strategies that can help you accomplish your intra- and interpersonal goals.  Medication management can be effective and is sometimes needed in conjunction with therapy.  Medication and therapy go hand-in-hand and the depth of their relationship depends greatly on the individual.
What Type of Therapy Works for Me?
Because every person comes with unique issues and goals, therapy varies widely depending on the individual.  At LWC Counseling, we tailor our therapeutic approach to your specific needs.  Not only do we tailor our approach to your therapy based on your needs, as your needs in therapy evolve, so too will our approach.
How Often Do I Come to Therapy?
At LWC Counseling, therapy is typically attended once a week; but, depending on the individual and their unique situation, it can be more or less frequent. 
How Do I Get the Most Out of Therapy?
We are so glad you reached out and that you are dedicated to the process.  Your active participation and dedication is crucial to your success.  After all, we only see you during session.  The work you do outside of session is where you will witness your evolution; your personal growth and development.
How Long Will I Be in Therapy?
Everyone's circumstances are unique to them.  The length of time it takes for you to accomplish your goals in therapy relies heavily on your desire for personal development, your commitment, and the factors that are driving you to seek therapy in the first place.
What Are Your Office Hours?
Our office hours at LWC Counseling are by appointment only.  We offer limited evening and weekend hours.  Please contact us for our current availability.
How Long is a Typical Therapy Session?
All sessions are approximately 60 minutes in length unless other arrangements have been made with your therapist.
Do You Accept Health Insurance?
In a word, yes.  Currently we accept Anthem, Aetna, and Husky (Medicaid); and, we are in the active process of becoming paneled with additional major insurance companies.
For out-of-network benefits, we are happy to supply you with a receipt so that you may submit it to your insurance provider for potential reimbursement.  Please see the "Rates & Insurance Information" page to learn of the benefits of paying privately for therapy.
What Types of Payment Do You Accept?
Currently, we accept payment in the form of cash or check.
Can I Donate?
Yes!  By all means, we lovingly appreciate generous donations to the play space.  If you (or someone you know) are unsure if your donation is an appropriate fit for play therapy, please feel free to ask.  Play therapy toys are selected carefully and specifically based on the value they provide in treatment.  Donating to play therapy is a excellent alternative to discarding your child's outgrown items.
If I Have an Emergency, Who Do I Contact?
LWC Counseling is not a crisis center.  If you are in crisis and require immediate assistance, dial 2-1-1.  In the case of a medical emergency, it is always best to call 9-1-1 and report to the nearest hospital.  Other helpful numbers:
Danbury Hospital Crisis Intervention:  1-888-447-3339
Emergency Mobile Psychiatric Unit:  1-866-543-2774
National Suicide Prevention Hotline:  1-800-273-8255
Coalition Against Domestic Violence Hotline: 1-888-774-2900
Treatment Referral Helpline: 1-877-726-4727
What is the Difference Between a PPT and 504 Meeting?
An Individualized Education Program (IEP) is a written statement of how a child who qualifies for special education services is going to be supported by their educational program. It is designed to meet a child's individual needs and is broken down into various goals and objectives.A child must meet narrow and specific criteria to qualify for an IEP.
A 504 plan is similar to an IEP as it also aims to assist a child with a disability however it is implemented and monitored by classroom teachers and only requires modification to a child's existing curriculum and often does not require differential special services. A broad range of disorders is used to qualify for a 504 where an IEP has a narrower range of disorders.
What is the Initial Eligibility Meeting for 504s and IEPs?
It is important that parents are active participants and can be their own advocates. It is important that parents have come prepared with testing you would like to review and make sure that you have advocated for any special requests and ideas you have to the school beforehand. This gives the school time to be prepared to accommodate these requests and ensures they are prepared to discuss the ability to respond to these requests. Make sure that you have been in communication with teachers, doctors, and therapists prior to the meeting so that you as the parent are fully aware of the exact issues. The meeting should actually not be focused on just the problems the child is having. Rather the meeting should focus on the solutions to those problems and how the child can best be supported. The meetings can be overwhelming for any parent, therefore, preparedness in these areas can greatly improve the effectiveness of this meeting.  If after this meeting it is determined by the school that your child does not need testing, there may be a second meeting set up to explore the possibility of creating a 504 plan for your child.
What is Eligibility Testing for My Child?
The parent has a right to request an evaluation by the school. This can be determined beforehand by the electability meeting or a parent can request it themselves. An evaluation is psychoeducational testing administered by a combination of a school psychologist, school social worker, special education teacher, speech and language pathologist, or occupational therapist. This could take anywhere from 1.5 hours to multiple school days over a period of weeks. It is important to know that this is done during school hours and your child will be missing classroom time for this testing. The length of time for testing is dependent on the child, their ability to focus, and other factors. This testing addresses issues related to intellectual ability, social emotional functioning, academic functioning, speech and language skills, fine motor skills, gross motor skills and more.
What Happens After Eligibility Testing for My Child?
After the testing is completed the school should be sending home the results of the test within 5 days (if requested by the parent). Parents should also request a time for the evaluator(s) to go over the testing. This discussion is an important step as the testing results can be confusing. This will greatly assist you as the parent in understanding what the testing means. Also if you go into the eligibility meeting with the testing results already understood, this will give you more time in the meeting to focus on solutions to the testing. If the parent disagrees with the results of the testing the parent has a right to request testing by an independent evaluator. The school however may not be required to pay for this testing and it can be expensive.
What is the Second PPT Meeting For?
If your child is qualified you may have a second meeting called an eligibility meeting. Qualified means that the child meets the criteria for special education services per the results of the testing. There are certain categories for criteria that can qualify a child for services. This is when the team determines if the child qualifies for special education. If your child is qualified the team will discuss the services that the child may benefit from in their IEP and will develop specific goals and objectives with any accommodations needed to assist in the child's education.
What if My Child Does Not Qualify for Services?
Parents have the right to an Independent Educational Evaluation know as an IEE. The school can offer to provide the IEE at their own costs unless the school believes that a due process meeting (court hearing) is necessary. This would be a case where the school would stand by their evaluation. A hearing officer would review the school's evaluation. If they decide the school's testing was inadequate they would have the school pay for this evaluation. If not the parents would be responsible for paying for the IEE.
What Additional School Meetings Are Needed?
Once an IEP has been put in place it will be implemented in 10 days after the second PPT meeting. After the child is qualified the child would have an annual review PPT meeting. This meeting would be held a year from the initial eligibility meeting. Every 3 years the child will be reevaluated for additional eligibility for special education services.
What Qualifies As a Disability?